Sitting on the rooftop terrace of Pawa254, one of Nairobi's vibrant cultural spaces, you can enjoy a beautiful panorama of the glittery skyline of downtown Nairobi. The economic boom of the last couple of years led to the construction of a number of new skycrapers. Some have even started to call Nairobi the new Dubai.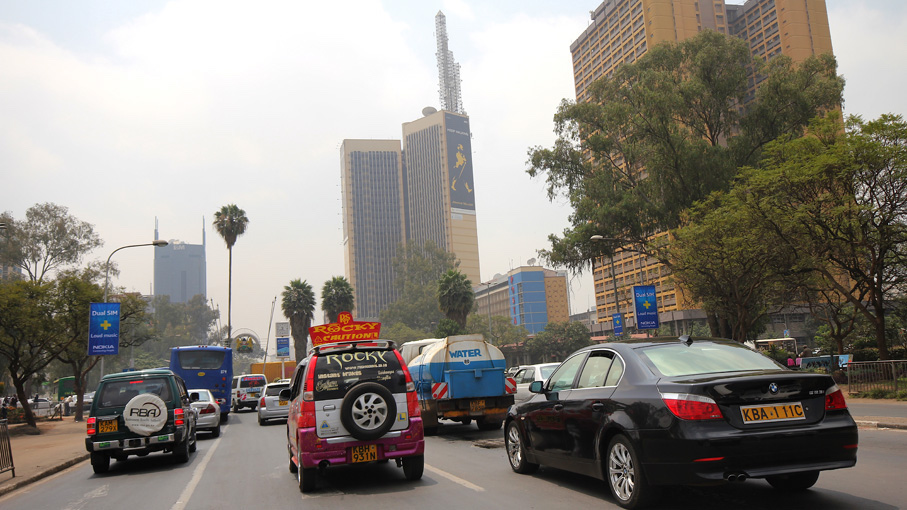 Culture hubs are a good starting point for connecting with the happening cultural life of megacities like Nairobi. They provide you with a taste of the city's exciting cultural scene, live music, poetry and graffiti artists. Exchanging perspectives with young entrepreneurs and creatives on current developments in fashion, film or technology will make you think you are in Berlin, Paris or London.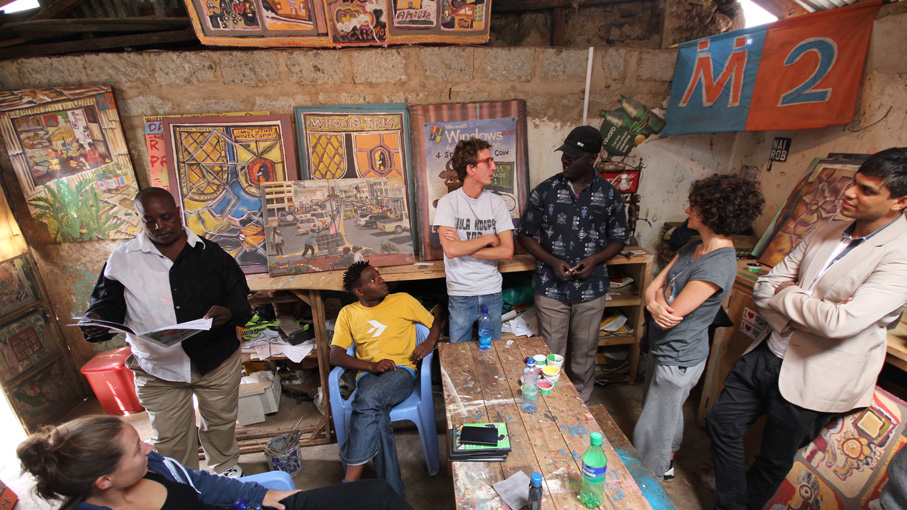 The digital revolution had an immense impact worldwide, connecting people from all over the globe, but in Kenya the effect was especially profound. A number of things became possible at the same time: not only was there a new and broader access to information but also access to music, art and global culture set off a process of democratisation and the creation of a new and increasingly diverse cultural scene. This new generation came up with the catchphrase: 'NuNairobi'.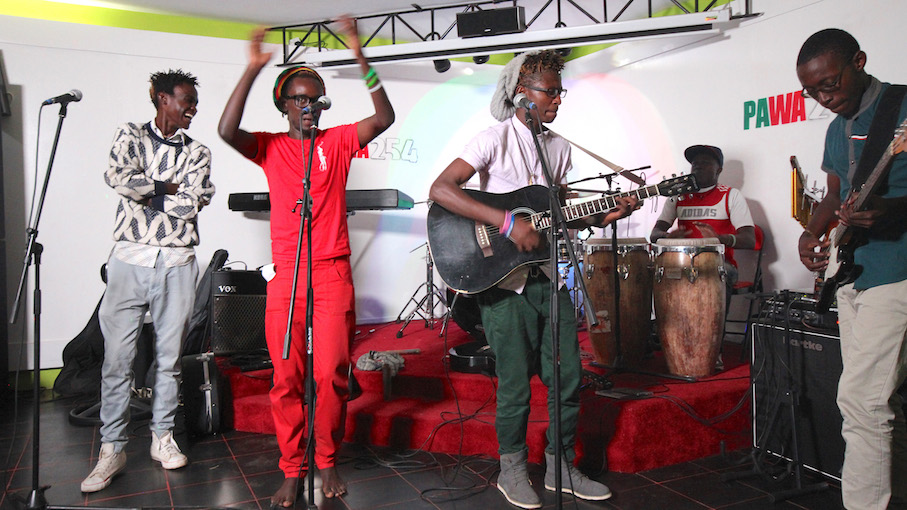 There has been a debate about the origin and the meaning of the term #NuNairobi. Since around 2016 when it first came up, it has been used differently. Some used it to describe the disparity between a more privileged creative scene of the upper middle-class in residential areas such as Westlands, Kilimani or Kileleshwa versus the neighbourhoods of the Eastlands part of Nairobi, that are known to have come up with Hiphop in Kenya in the 90s and created a certain "old" image, Nairobi is known for, with its matatu culture, graffities and so on.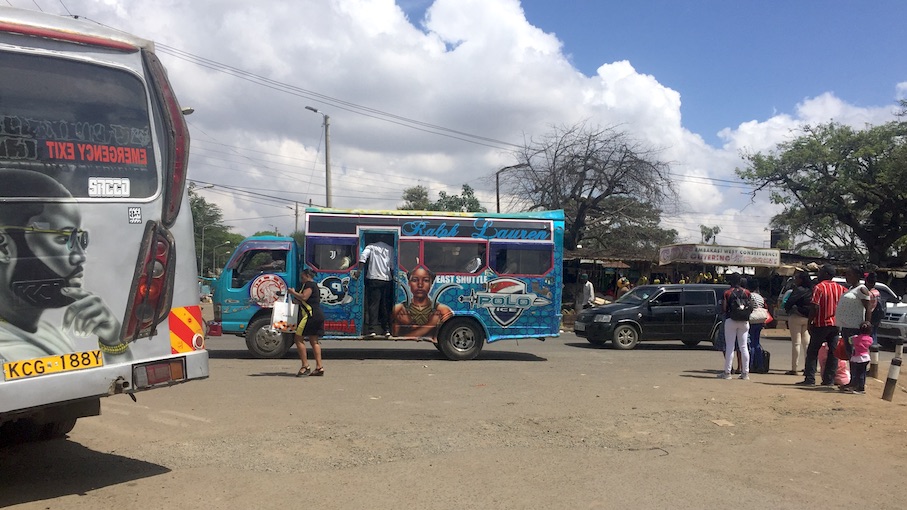 #NuNairobi has also been used to describe the rise of the alternative music scene in the city, with electronic music producers such as EA Wave, who have built new ties with creatives from other cities in East Africa, such as Kampala, Dar es Salaam or Addis Abeba, on their mission of finding an individual answer, to the other ongoing debate on Kenyan popular music, its identity.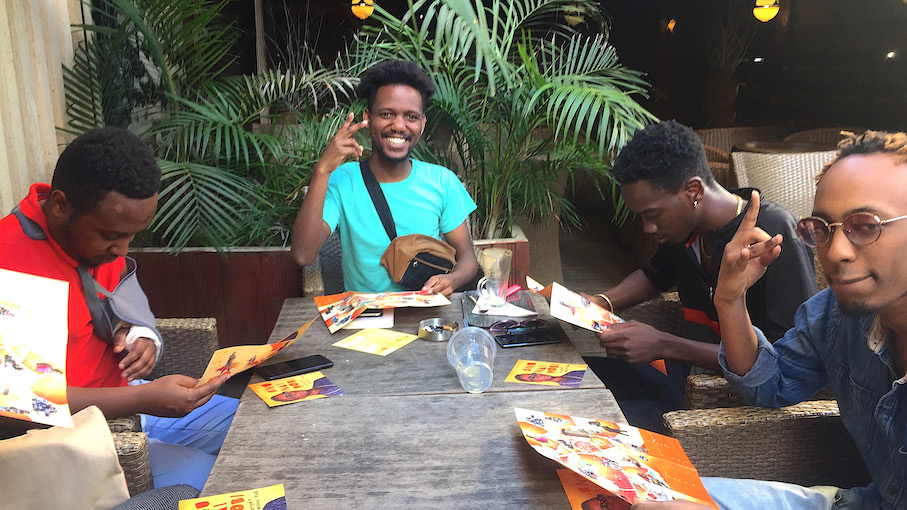 "NuNairobi is our philosophy, it means being DIY and independent", Jinku, part of a leading electronic music collective in Nairobi points out. "It's the spirit of our community of musicians, fashion designers, and artists, helping each other". Artists no longer have to match the criteria of public media anymore, but can rely on themselves and realise their own visions, upload them on platforms like Youtube or Soundcloud, and spread the word throughout the world.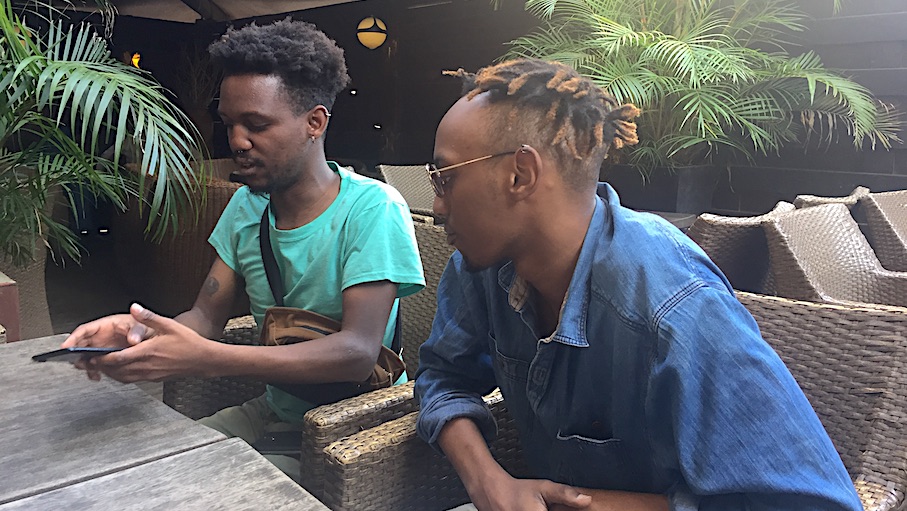 This fuelled a new enthusiasm that despite all challenges, everyone can make a change, and create a new image of "Nairobbery" – a city once famous for its crime rate. "Everyone wants better roads, better schools and better infrastructure for musicians like us", Hiribae says, also part of EA Wave, "it's a general vibe, our version of global change. It happens subconsciously and spreads on to a NuAfrica and a NuWorld."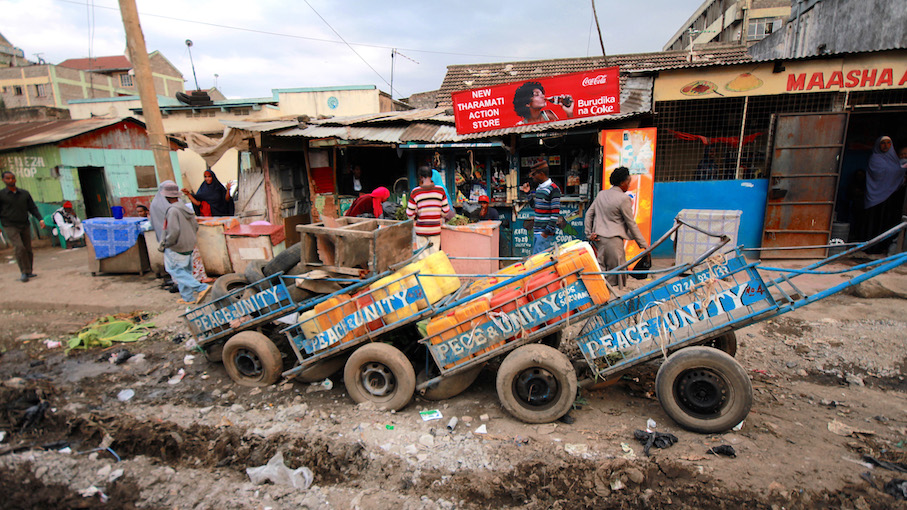 People here have not only caught up with the rest of the world but to some extent have leapfrogged global standards. Where else in the world can you pay for anything from a taxi, to drinks in a bar, or goods from small roadside shops, with your mobile phone? Or to send money to relatives or friends in rural areas? Kenya's mobile banking solution Mpesa is already used by half of the population.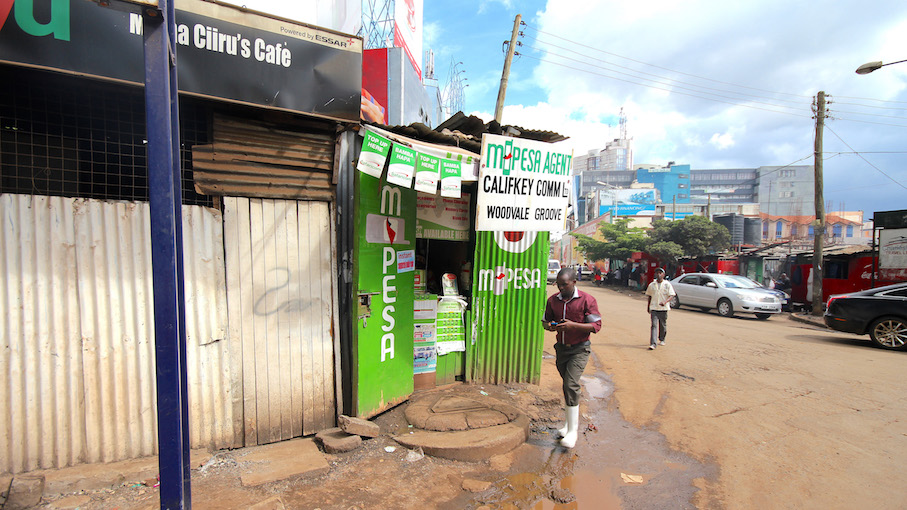 Mark Zuckerberg, Jack Ma and Barack Obama have visited Nairobi, but not to experience the beauty of the country's wildlife, which starts only a stone's-throw away from the city center. They are fascinated by Nairobi's booming tech scene that has made international headlines as the Silicon Valley of Africa. They want to understand the consumer, their needs, and get a better feel for growing markets. It is here, where app developers work on their own solutions, suiting local needs and tackling Kenya's same old problems.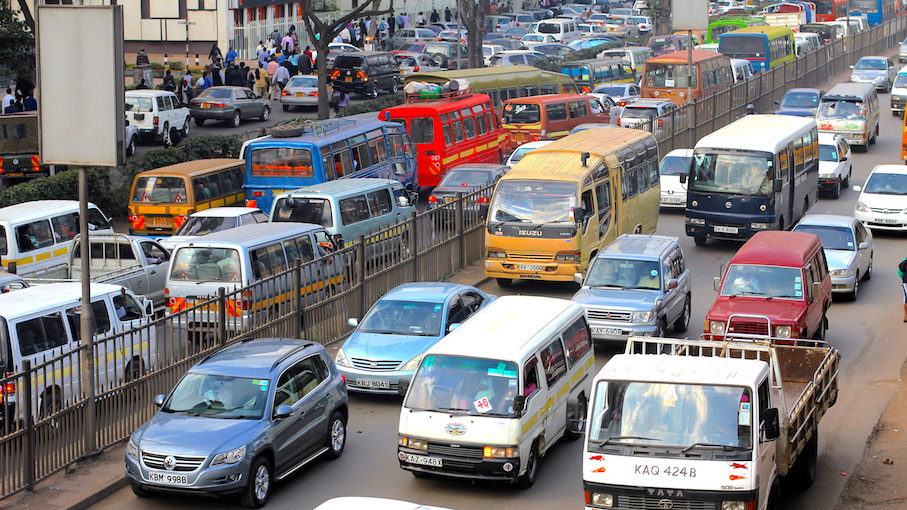 Job matching apps and e-learning systems empower the youth and online memes get kickstarted out of matatu mini-busses, which provide access to WiFi. Open-source apps like Ushahidi, once developed in response to the post-election violence that broke out in Kenya 2007/8 are used today to crowd-map evidence of violence or scale of damage of earthquakes from Haiti to Italy.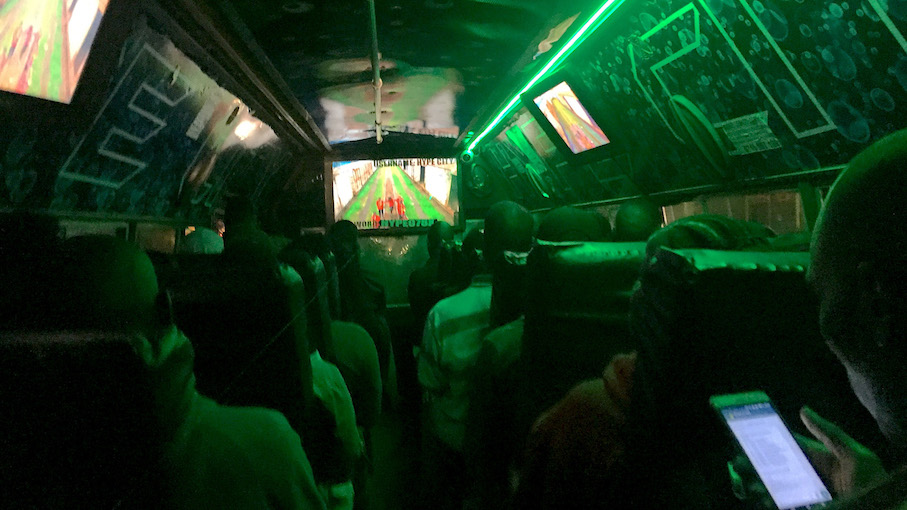 The same dynamic and diversity can be found in Nairobi's music scene. Where in the 90s and early 2000s the youth were listening to the local hiphop and dancehall blend, which were dominating the airwaves, the internet has opened the scene to the world. You have Just a Band who are pioneers of electronic music in Kenya, the celebrated indie-rockers Sauti Sol, who are leading the renaissance of a vital scene of live bands in the city, and Octopizzo, from one of Nairobi's poorer neighbourhoods, preaching his message that everybody can make it via social media.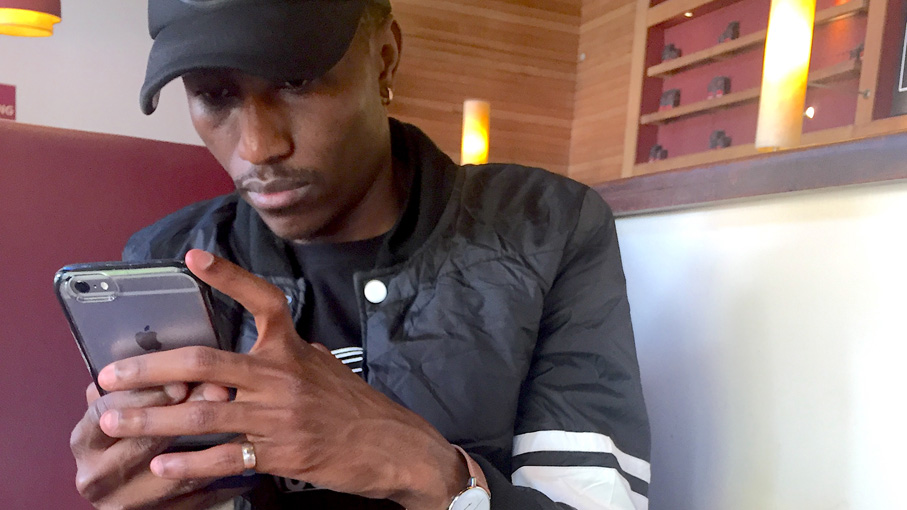 "Everybody is being individual these days, no one is trying to emulate any type of sound. We are trying to be ourselves, which hasn't happened here for quite a while", says Karun, singer of Camp Mulla, an alternative pop act that is said to have first come up with the term '#NuNairobi', which has become synonym for a scene that has established new links with the international art world. Their message: #NuNairobi is ready for the world!